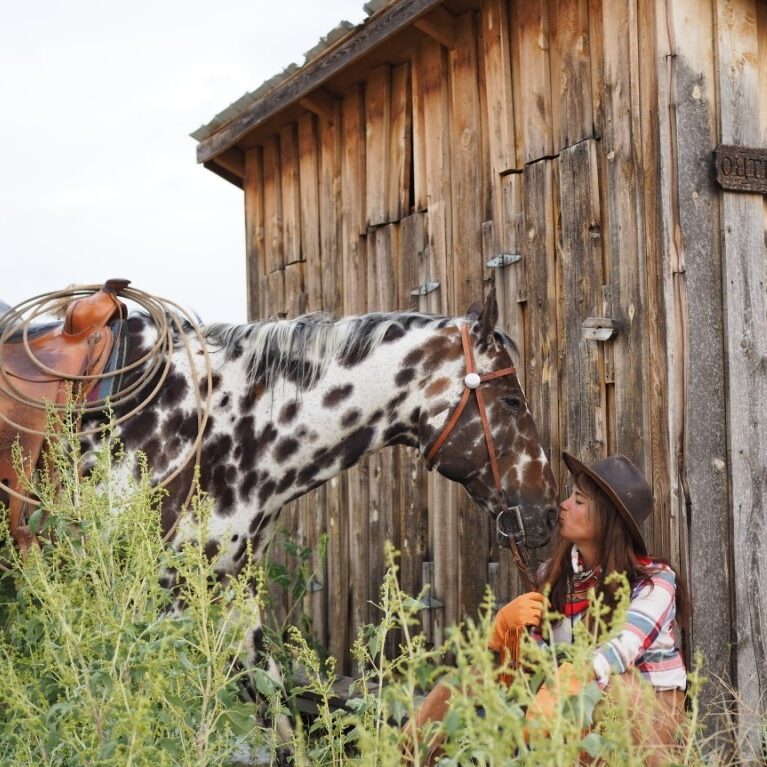 Poncho is everyone's favorite!

"Beautiful Poncho!  to this day, HorseWorks Wyoming was the greatest adventure I've ever had. I have such fond memories." - Georgina

Poncho carried Nate over 2000 miles on the New Mexico to Canada Trail Ride in 2009 when Nate was 88 years young.  Memorably, Nate broke his leg right before the trip and rode the entire trip in leg cast!
Size - 16 hh
Age - 19 (b. 2004 )
Sex - gelding
Color - Leopard Appy
Breed - Leopard Appy
Registration - Grade
Rider level - All levels
Temperament - Gentle
Experience - Trail, wrangling horses, New Mexico to Canada trail ride, works cows
Rides on a loose rein
Wants to please
Responds to frequent positive reinforcement
Poncho & His Many Friends from Around the World